"

The piece is a deliciously progressive tour de force marked by a truly creative mosaic. Possessing expertly composed and blended instrumental layers the track is highlighted by a bold and exciting energy throughout." - Helder Sampedro
— RockALT
BOY GOD RELEASES NEW SINGLE, A GRITTY SONIC COLLABORATION WITH POET JAMES BERKOWITZ: "NYC STREETS"! 
April 28, 2023 — New York, NY 
Boy God has just released its latest single, "NYC Streets," a collaboration with poet James Berkowitz, inspired by his eponymous poem. The score synthesizes a mix of musical styles evocative of NYC, from the congas of Boy God's native Cuba, to Indian tablas and African percussion. Electric guitars echo sirens, saxophones and turntables. And the composition evokes NYC's kaleidoscopic, kinetic and funky cityscape. Meanwhile, James's spoken-word vocals channel the stark readings of poets like Jim Carroll, Allen Ginsberg and Lou Reed. 
Boy God is the brainchild of Leslie Valdes, a Cuban-born musician currently residing in New York City. Leslie's memories of Cuba consist mainly of hunting lizards in his backyard with his slingshot and dancing to salsa and merengue. 
At the tender age of 3, Leslie emigrated to Spain, where he soaked up the intricate rhythms of flamenco, along with the pop hits of the era, like "Sugar Sugar" by the Archies, Elvis's "Suspicious Minds," and the Beatles' "Get Back." 
On the cusp of turning 5, Leslie and his family immigrated to Boston. There, Leslie studied Classical guitar at the New England Conservatory of Music. In high school, he had a spiritual awakening and turned full-bore punk, smashing his Classical guitar and buying a crappy used Les Paul with a warped neck. 
Inspired by local bands like the Pixies, Mission of Burma, Aerosmith, and the Cars, Leslie played in a succession of punk, New Wave, Metal and grunge bands with colorful names, like Thumbcramp, Quest for Tuna and Pat the Bunny. 
Boy God, his latest band project, draws inspiration from multiple musical genres and styles — Bitches Brew Miles Davis, Velvet Underground art-rock, '60s psychedelia, '70s cock rock, '80s New Wave, '90s grunge, techno and industrial. 
From Hendrix to punk, Bowie to Prince, Radiohead to Oneohtrix Point Never, Boy God strives to take the sounds of rock's past and present, and twist, contort and reimagine them into new styles and sonics for the here and now. 
James Berkowitz is a USA based poet, writer, and performance artist serving as a human camera of observation whose poetic words and imagery embrace the magnificence of nature in its many settings as well as the pulse and stimulation of city streets. A graduate of Emerson College, he cherishes the opportunity to share his work which has been included in over a dozen literary/art journals and anthologies as well as connect with other sentient beings lifting the human spirit. Some highlights include being selected by the ambassador of poetry to the country of Oman for Impressions and Expressions, literary cultural arts award winning San Francisco Peace and Hope, and multilingual web magazine for cultural education Levure Litteraire 14.
Press Photos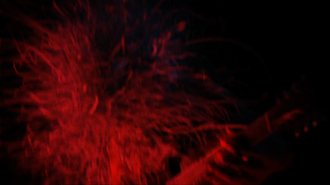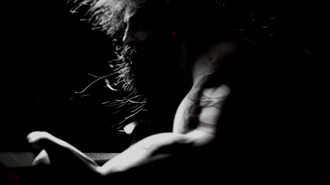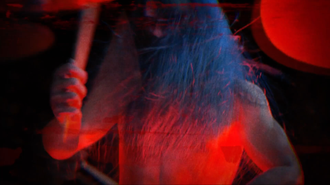 Boy God -- "NYC Streets" press release
A write-up about the new Boy God collaboration with poet James Berkowitz, "NYC Streets," and the story behind it, including bios of its two creators.
3.67 MB